Welcome Dog Trainers and future Dog Trainers!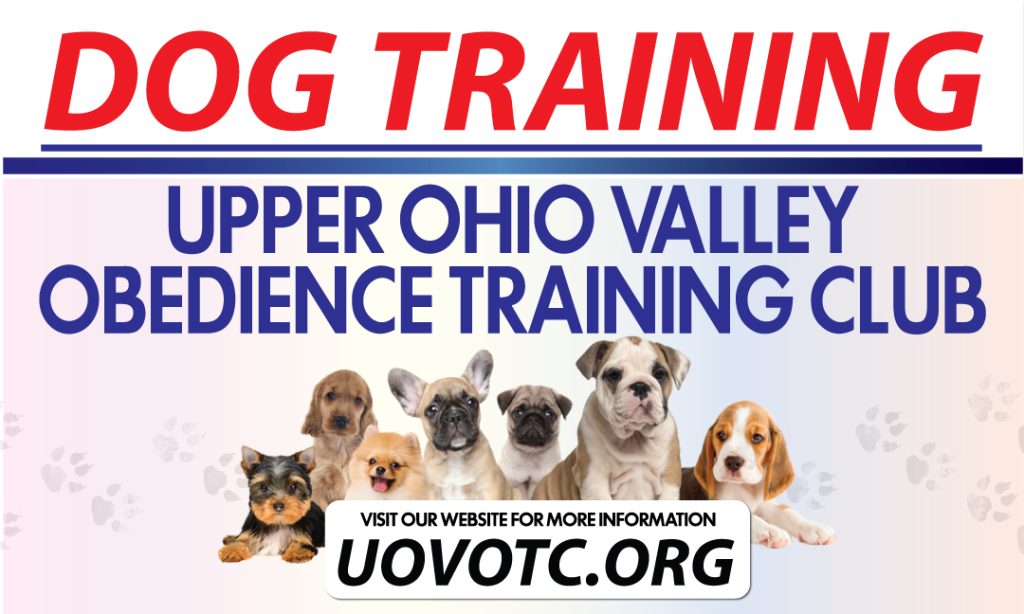 Welcome to the Upper Ohio Valley Obedience Training Club Website……your dog's best friend!
Session 4 Online Registration is now closed! An Email has been sent ALL Students.
Please note: there will NOT be an in person Orientation for this session. You will receive an email will all information, please read it carefully.
35th Anniversary Picnic and Board Member Election
UOVOTC's next FIT DOG PACK WALK! See the image below for information!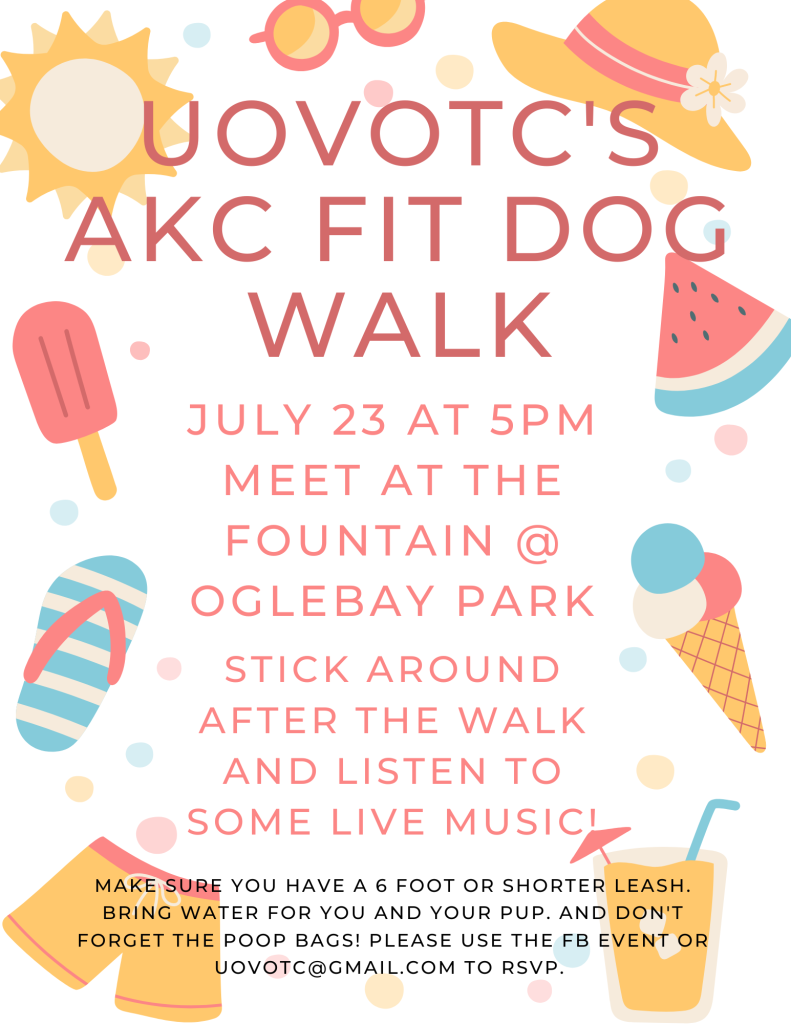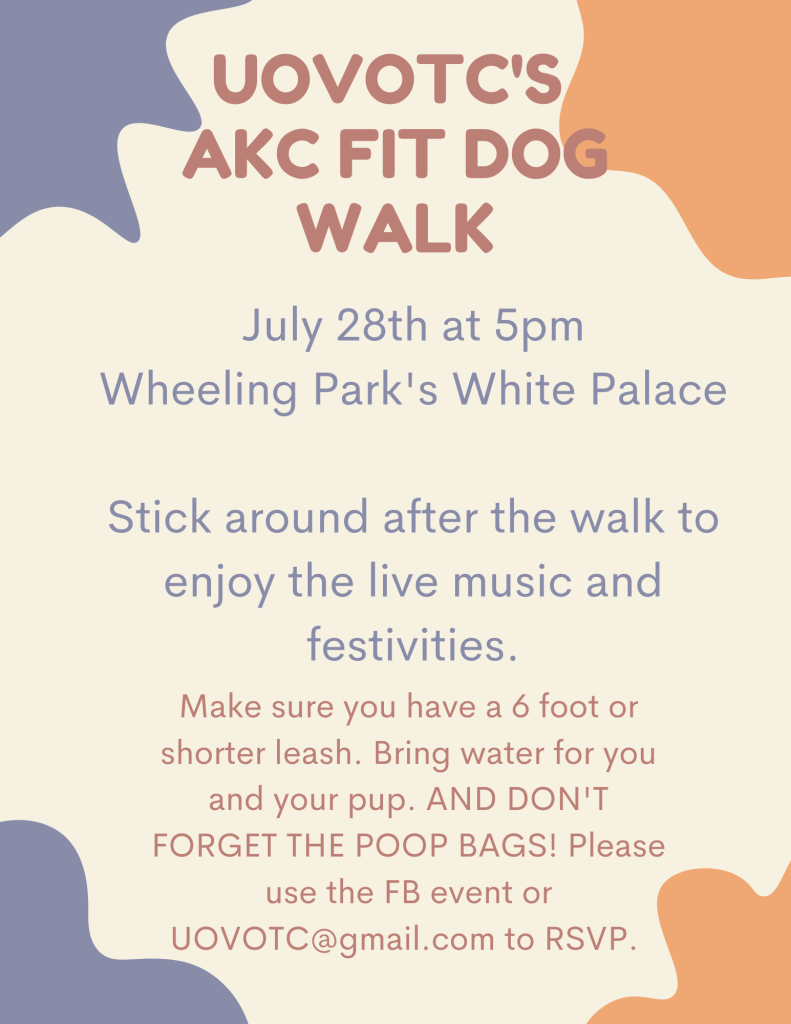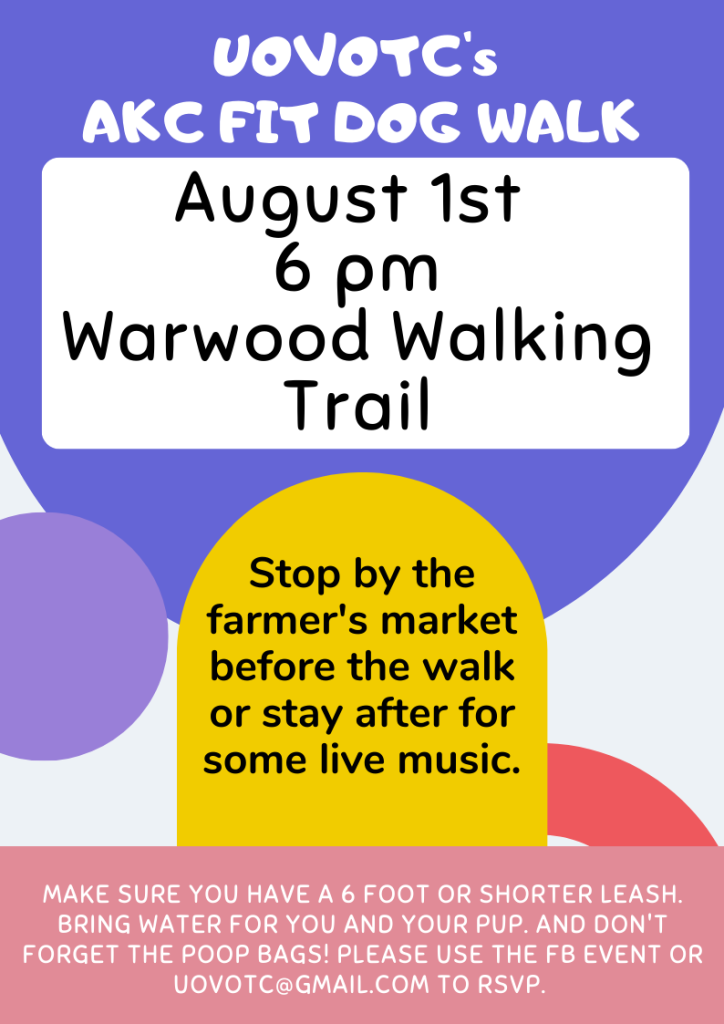 .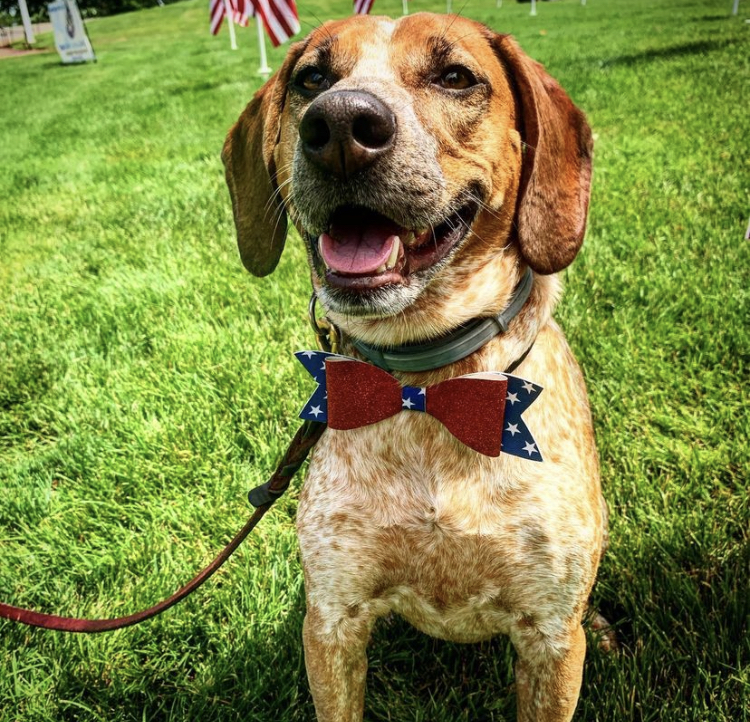 Having a well trained dog is a goal that we all want for our best friend, and you've come to the right place. The benefits of having a well behaved dog is a goal that all dog owners can appreciate. That's where we can help…whether you just want a well behaved friend around your home or you are looking to compete in dog sports, we've got the classes you are looking for. So take some time to check out our site and see what courses we are offering. When you are ready, fill out an online application, and take that first step to a well behaved best friend and a great relationship with your dog.